Alex Oxlade-Chamberlain is on a quest to snap up the Arsenal number 10 shirt from his fellow countryman, Jack Wilshere.
The young midfielder posted a picture showing him wearing Jack Wilshere's training kit on his twitter account. He made a tweet informing Jack that he is ready to battle with him for that jersey number in the near future. Find below what he posted.
"Might have to rob this number off Wilsh soon. @JackWilshere tell me suttin. #No10 #Arsenal."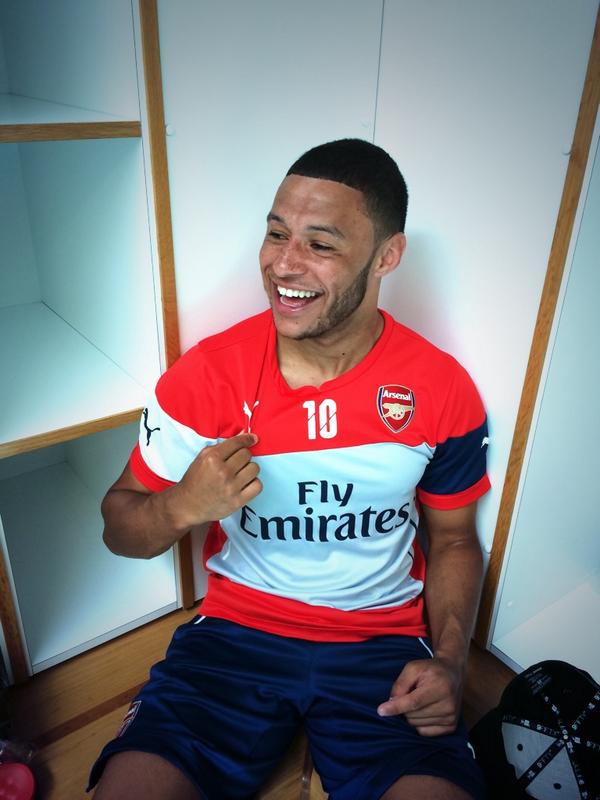 This shows how determined the former Southampton man is to work harder to step up his game so as to make an unforgetable impact at Arsenal. The No.10 shirt is not one anybody can just put on at the club. Taking a look at some of our past players who had that number, we would see they were so influential during their time with the Gunners. Robin Van Persie and Dennis Bergkamp are typical examples of such stars.
With such a challenge, Wilshere would definitely try to ensure that this doesn't happen. He had been involved in controveries of late and all these had somehow soiled his reputation. I believe he will make amends to his ways and face what he is being payed for.