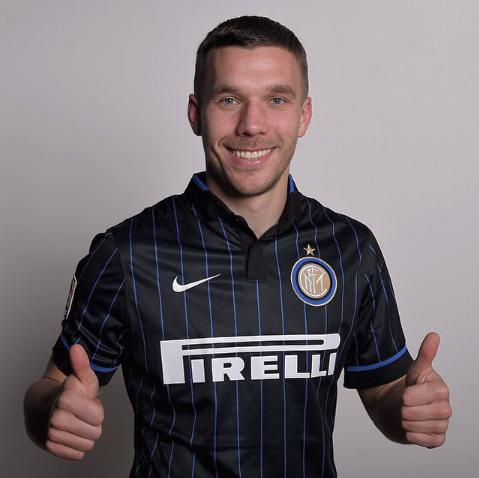 The Arsenal official website tonight announced the completion of
Lukas Podolski's 6-month loan move to Inter Milan
.
The World Cup winner arrived in Italy on Friday night to put finishing touches to the deal. He took a tour round the club's training facilities and joined his teammates in training on Sunday.
The annoncement of his transfer was a bit late because some documents hadn't been completed but some hours ago, the issue was fixed and the confirmation was made by both Arsenal and Internazionale. The above image shows the 29-year-old in his new kit.
Podolski scored a total of 31 goals in 82 appearances (55 starts) for Arsenal. He will be greatly missed. Wishing him all the best as he takes on a new challenge.