Many fans are already anticipating their favourite club's outfit for next season as the present campaign draws to its close.
The Premier League season has already been decided, Chelsea have won it and this is about that time when we do get loads of possible next season kits for different club. As we speak, some sources have started spreading images of jerseys which they claim are what
Arsenal Football Club's
players will be making use of in the 2015/16 season.
Whether these leaks are real or not, we do not know but we have seen some in time past which eventually happened to be what the club wore the following season.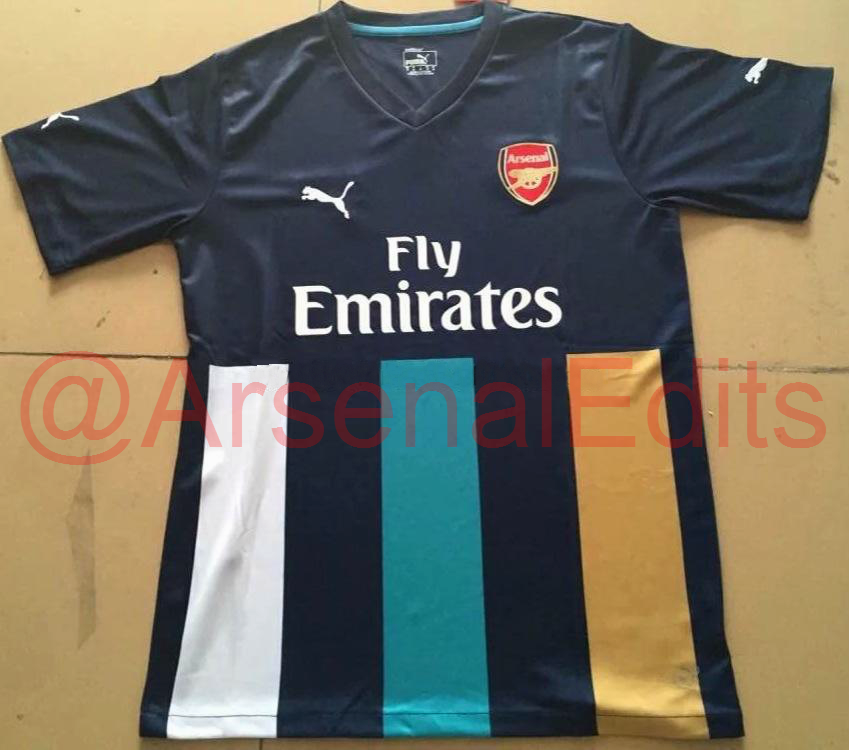 For me these kits are so ugly especially the cup kit which is the one with the navy blue colour. It has even received a lot of criticism from fans on Twitter so if Puma were planning to release such for use by August, I am sure they will have a rethink. Take a look at them and tell us what you think. I still can't believe this.