Arsenal launched their Puma home kit for the 2015/16 season
exactly a week ago and before the jersey was officially unveiled, we posted some kit pictures which got leaked and behold, when the announcement was made by the club,
the leaked pictures we published were exactly the ones released by the club
.
Today, we have gotten some pictures of the supposed
2015/16 away kit to be worn by Arsenal
according to some sources. The first one was seen on Olivier Giroud in a recently leaked image. It has got a very great design and I hope it is what we'll eventually wear as our away jersey next season.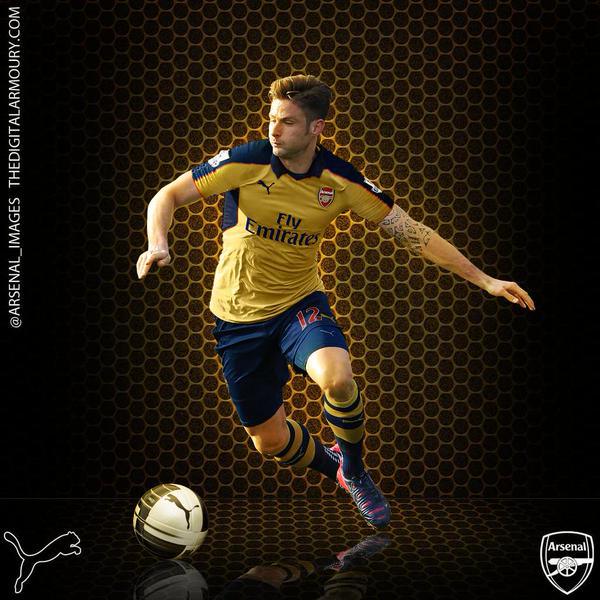 This second one below is also being rumoured to be our next away kit. It has a gold body complimented by the triangles and navy detailing.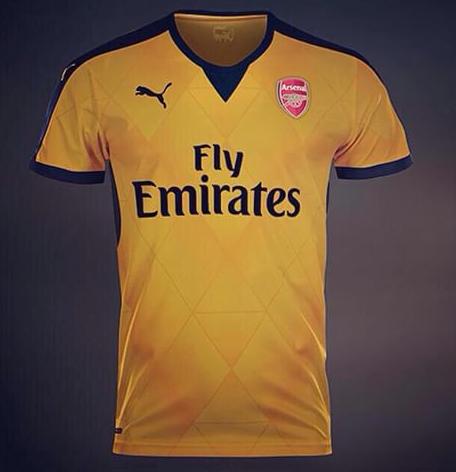 We will get to know the real thing on July 14 when the official unveiling will be done. If any of these would turn out to be the right kit, then I will want it to be the first one, the one spotted on Olivier Giroud. What about you?