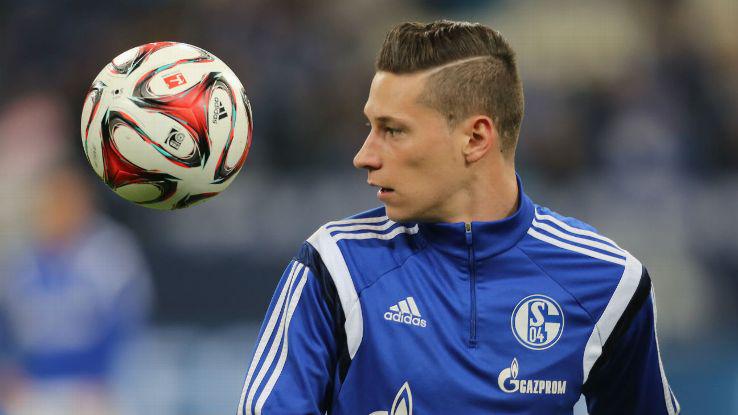 The agent of a player who has for long been on the radar of Arsene Wenger has revealed that his client is now available for as low as £17.5million.
If we could all remember so well,
Julian Draxler
was heavily linked with a transfer to Arsenal in 2013 but with the high buy-out clause he had in his contract at that time, Wenger had to back out of the deal.
But right now, the Schalke midfielder can now leave for as low as £17.5million as his clause of over £30million has already expired at the end of June.
According to his agent, Italian giants, Juventus have already swung into action and are now negotiating a possible move for the German international.
"It's true, we're talking with Juventus," Roger Wittmann is quoted as saying by the Express.
"I think a deal could be concluded for €25m (£17.5m). His release clause (£31.5m) is no longer applicable after June 30, and that will also apply for the next two seasons."
Draxler's agent also disclosed that his client is open to talks with any club who is willing to meet the demands in order to secure his services.
It now remains to be known if Arsene Wenger is still an admirer of the 21-year-old. The Frenchman might just be tempted to re-ignite his interest in Draxler who can play as a left-sided attacker and can also be deployed anywhere across the front three positions behind the striker.
Looking at the present composition of the Arsenal midfield, the signing of Draxler by Wenger will be an unnecessary one. I will only see that as reasonable if someone is sold out.