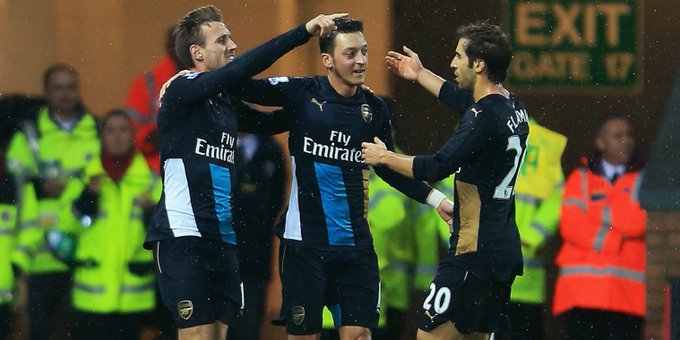 Mesut Ozil has been receiving a lot of praises from Arsene Wenger since the season started and with his latest contribution which came against Manchester City, the Frenchman has been left flabagasted.
Wenger got some criticism from fans for taking off Mesut Ozil fifteen minutes to the end of the game but during his post-match press conference, he gave a justification for that move.
According to Wenger, the German has been on sick bed for a greater part of the week and only trained once in the build-up to the game and considering the number of injuries already recorded by the team, the boss wasn't willing to take chances which was the reason why he substituted Ozil.
Arsene said, "He had a chest infection for the week and was in bed. he had only one training session yesterday and for a guy who could not prepare well he has done very well physically. I'm a bit cautious because we have lost three or four players recently so I have to be cautious a little bit."
This is a superb one from Ozil. So he came off the sick bed and was still able to get two assists against a top team. Truly, he is the assist king.