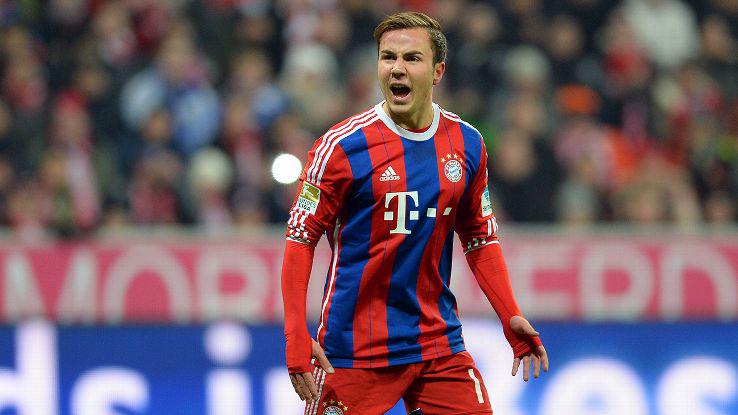 Mario Gotze has fueled rumours linking him with a move to Arsenal
by following the official Instagram account of Kieran Gibbs.
Gotze for some seasons now had been said to be a top target for Arsene Wenger with recent reports claiming that a move to the Emirates Stadium might be by the corner after the star?s agent hit out at Pep Guardiola.
We had been made to believe that the German is not settled at Bayern Munich and that clubs are already making enquiry over his availability this summer.
While there are still doubts over his possible move to Arsenal as the tabloids are claiming he is in talks with Juventus, the latest social media activity of the former Borussia Dortmund midfielder has sent glee into the hearts of many Arsenal fans who see Gotze's following of Gibbs as a sign that he is on his way to the club.

To judge transfers by such activities could be so ridiculous and misleading but we cannot deny the fact that such judgements eventually ended up being justified in the past. The case of Petr Cech is a very good example.
Few days to the completion of the switch of Cech from Chelsea to Arsenal, one of our club's photographers followed the Czech international on Twitter and also followed his PR company. There was an uproar when this happened but the said photographer came out to say that him following Cech had nothing to do with transfers. What eventually happened?
So, this might just end up being another arrival. Gotze at Arsenal will be a great news to hear. I hope it comes to pass very soon. Don't get too excited until he follows the Arsenal official Instagram or Twitter profile.